Willow Chiropractic are open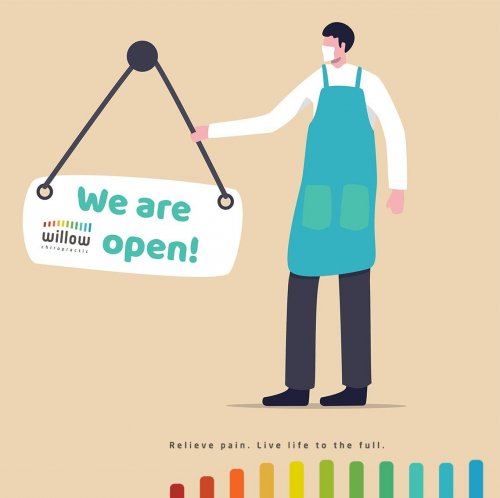 Following the most recent announcement from the Prime Minister, Willow Chiropractic - Clifton (along with their other six clinics) will remain open and your chiropractic care will not be affected by the most recent changes.
The new lockdown rules continue to allow travel to healthcare appointments and so, please attend your appointment as normal.
Willow Chiropractic are equipped with medical-grade PPE and their clinics are set up to ensure you can continue to receive your care safely.
Every member of their clinical team is a fully qualified doctor of chiropractic and is fully trained in infection control, working with the guidance from Public Health England.
Opening hours will remain the same.
If you have any questions, please click here for more information or get in touch on 0800 511 8966.