Clifton Down installs a Maskey face coverings vending machine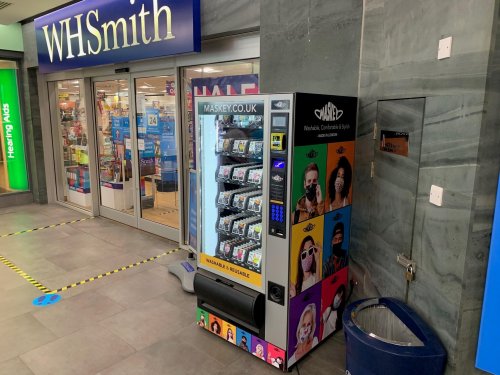 If you're looking for a fashionable face covering, why not head into Clifton Down Shopping Centre where a Maskey face coverings vending machine has been installed?
As seen recently on the 'One Show', these unisex face coverings are manufactured in London and come in a range of funky designs and colours. They are comfortable to wear and easy to machine wash (to 60 degrees). What's more, 10% of the profits made from each face covering go to the charity Lenderhand, which is currently supporting the NHS and individuals/families in need.
Face coverings are available for adults and children, individually and in packs of 4. Payment is by card only.