Bristol DAWG raise an amazing £548 for their charity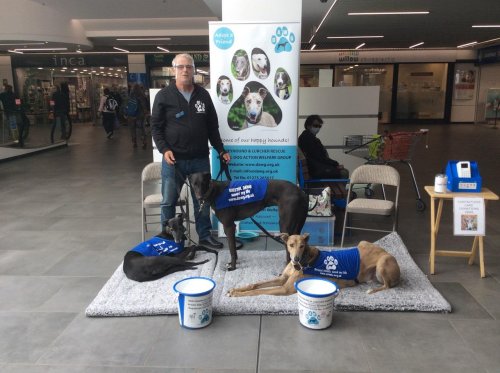 Representatives of Bristol DAWG were back in-centre on 7th and 8th May with some of their fantastic dogs, telling people about their charity and the rescued greyhounds and lurchers currently in their care.
The team raised an amazing £548 over the two days and received lots of interest in the dogs and some queries about re-homing. A huge thank you to all who contributed.
They plan to be back in the centre on 25th and 26th June. Please keep an eye on our website events page and social media for updates.